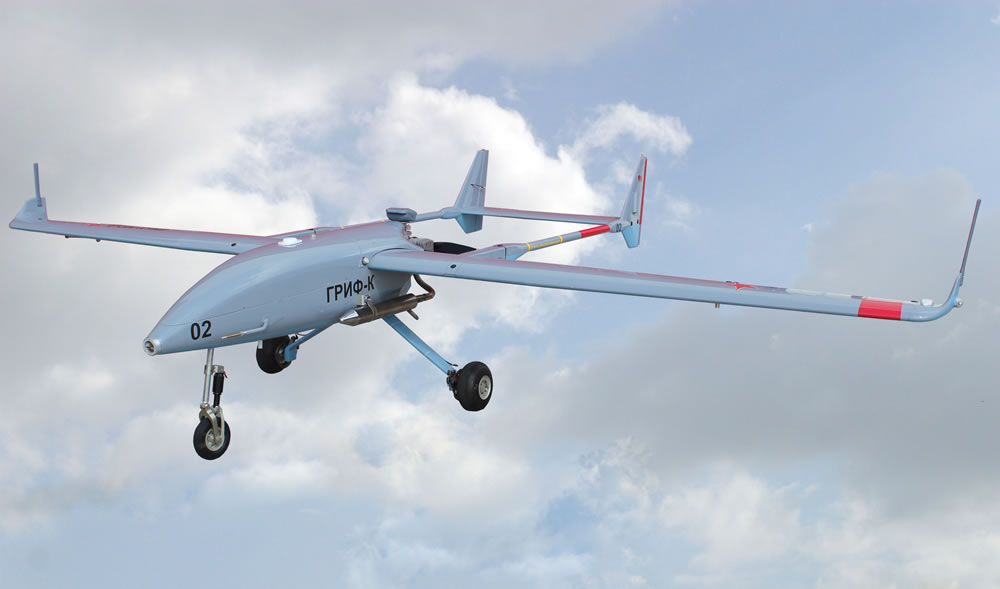 Unmanned aerial complex (UAC) is designed to collect and process information about specified objects through the use of onboard workload of unmanned aerial vehicle (UAV) for the purpose of providing the users with data required for competent and timely decisions on taking efficient measures in the course of their official and economic activities.
TASKS SOLVED
:
surveillance of border zones;
remote observation of oil and gas pipelines and storage facilities, power transmission lines and heating mains, railways and highways, woodlands and agricultural lands;
protection of objects and areas;
detection, monitoring of emergency situations.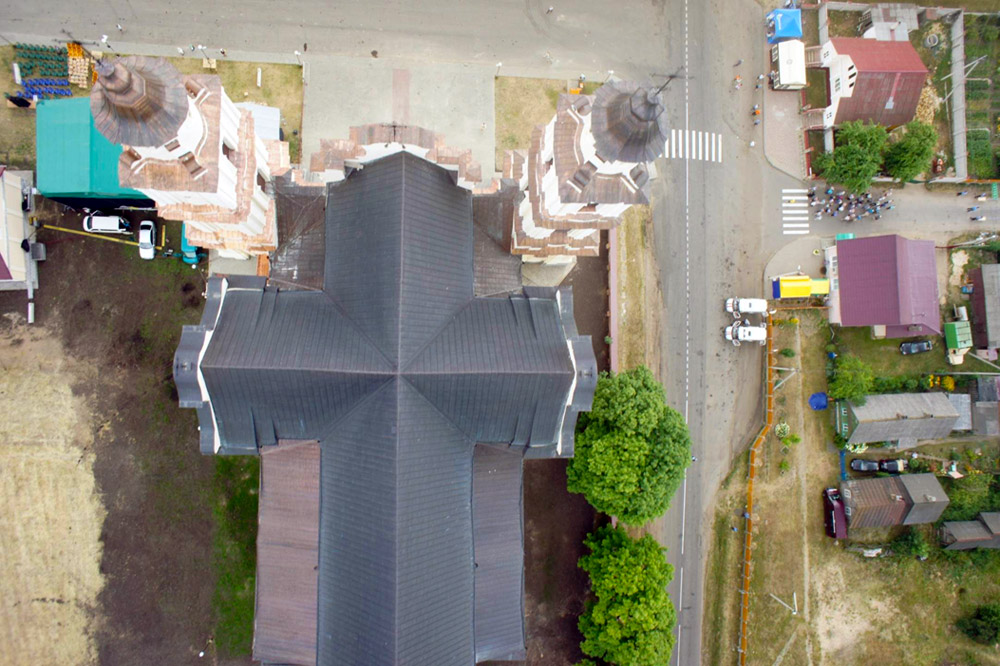 COMPOSITION OF UAC GRIF-K
:
UAV – 2 pcs;
UAC ground control station (GCS);
car with hermetic box van body;
trailer;
set of spare parts, tools, accessories and materials;
set of operational documentation.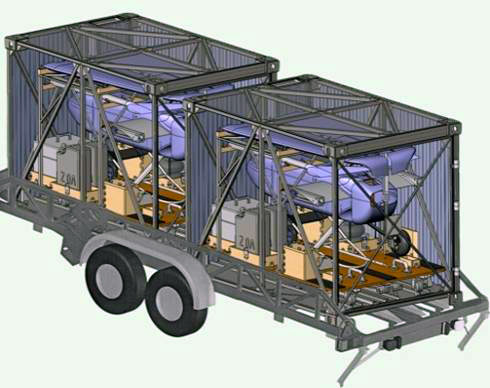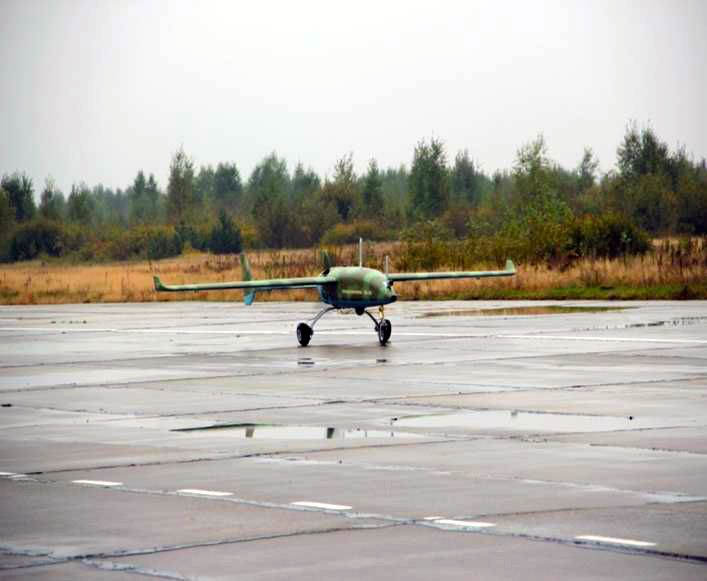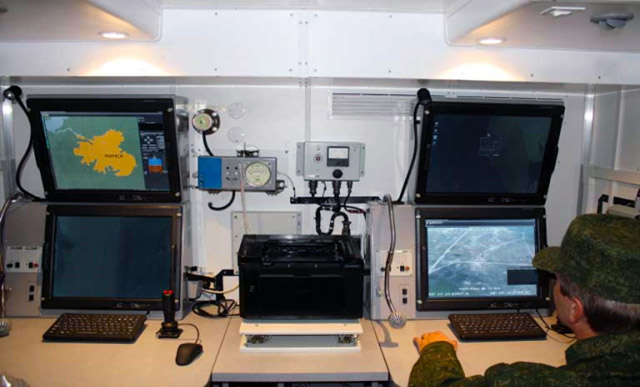 PERFORMANCE CHARACTERISTICS OF UAV
| | |
| --- | --- |
| Take-off weight | 120 kg |
| Payload weight | 20 kg max |
| UAV radius of action | 300 km |
| Static flight roof with payload | 3000 m max |
| Maximal speed of horizontal flight | 160 km/h max |
| Cruising speed of horizontal flight | 110 km/h max |
| Flight duration at cruising speed on the altitude of reconnaissance | 6 hrs |
| Takeoff ground roll / Landing ground roll | 150 m max |
| Takeoff / Landing | Aircraft type |
| Type of engine | IC engine |
| Engine power | 15,5 kWt |
Performance characteristics may be supplemented according to Customer's requirements.
UAV CONFIGURATION
Airframe of UAV is made of composite materials based on the normal aerodynamic layout with pusher propeller of fixed pitch. Structure of airframe has a modular design.
UAV PAYLOAD
Onboard reconnaissance equipment in visual range is located on the gyro-stabilized platform and includes high resolution TV camera which provides:
Survey by azimuth 360, by elevation – min +10°...-90°;
Automatic stabilization of optic axis of TV camera in-flight;
TV camera control by unified interface;
Programming and automated change of mode and tracking of objects
Additionally, it is possible to combine special purpose cameras (IR cameras, thermal imagers) with color and black-and-white cameras, photo cameras, monitoring sensors: gas analyzer, sensors of humidity and air temperature, radiation and chemical sensors.